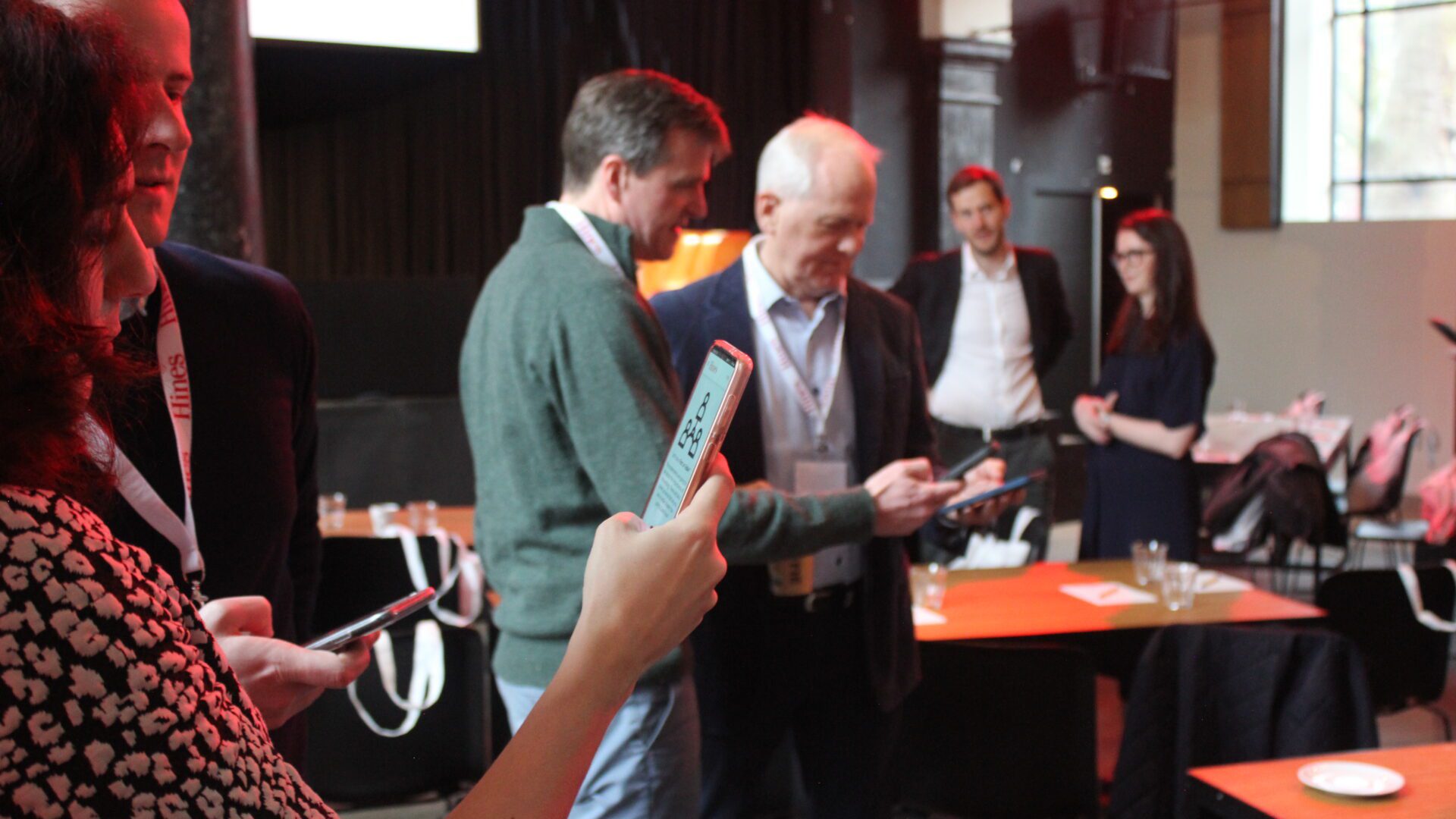 MEET & CONNECT game
The MEET & CONNECT game is an introductory game that is suitable for everyone. The game consists of several assignments and challenges you to find a partner you haven't met yet. Together you have to fulfill an assignment. When fulfilling an assignment you rotate partners.
Who will be the first to finish and score the most points?
The MEET & CONNECT game is an introductory game that contains gamification game elements. Gamification is the ideal way to get more out of your event, but what does it involve?
What can you expect from the MEET & CONNECT game?
Interactive way of getting to know each other
Open questions and multiple choice questions
Playful cooperation assignments
Fun ending together where the answers are given
Optional: A host to guide the game
Optional: DIY variant, where you guide the game yourself
Timeline example of a MEET & CONNECT game
introduction to the game

carrying out assignments and challenges

end with showing pictures
Gamification and MEET & CONNECT
It is the application of game techniques in a non-game environment, for example during an event or meeting. These game elements increase involvement and motivation, partly through the use of competition.
UP Digital can help you make your event successful and impactful. Our MEET & CONNECT game is a short energetic game with riddles, puzzles, and fun assignments. Perfect as a break or icebreaker.
In addition, the game contains a scoreboard, which allows players to keep track of their own scores and those of other players. The game is challenging, short, and energetic. Whereby competition and rivalry are guaranteed.
When the introductory game is over, the results are displayed on a large screen. The photos and results are shared, hilarity to the max!
Tailor-made games
Our MEET & CONNECT game can be perfectly personalised and adapted to your wishes, theme or house style.
Are you curious about the Meet & Connect game? Please feel free to contact us, we would love to help you.
Leisurely introduction
Price MEET & CONNECT game
The costs consist of fixed start-up costs plus a price per participant.