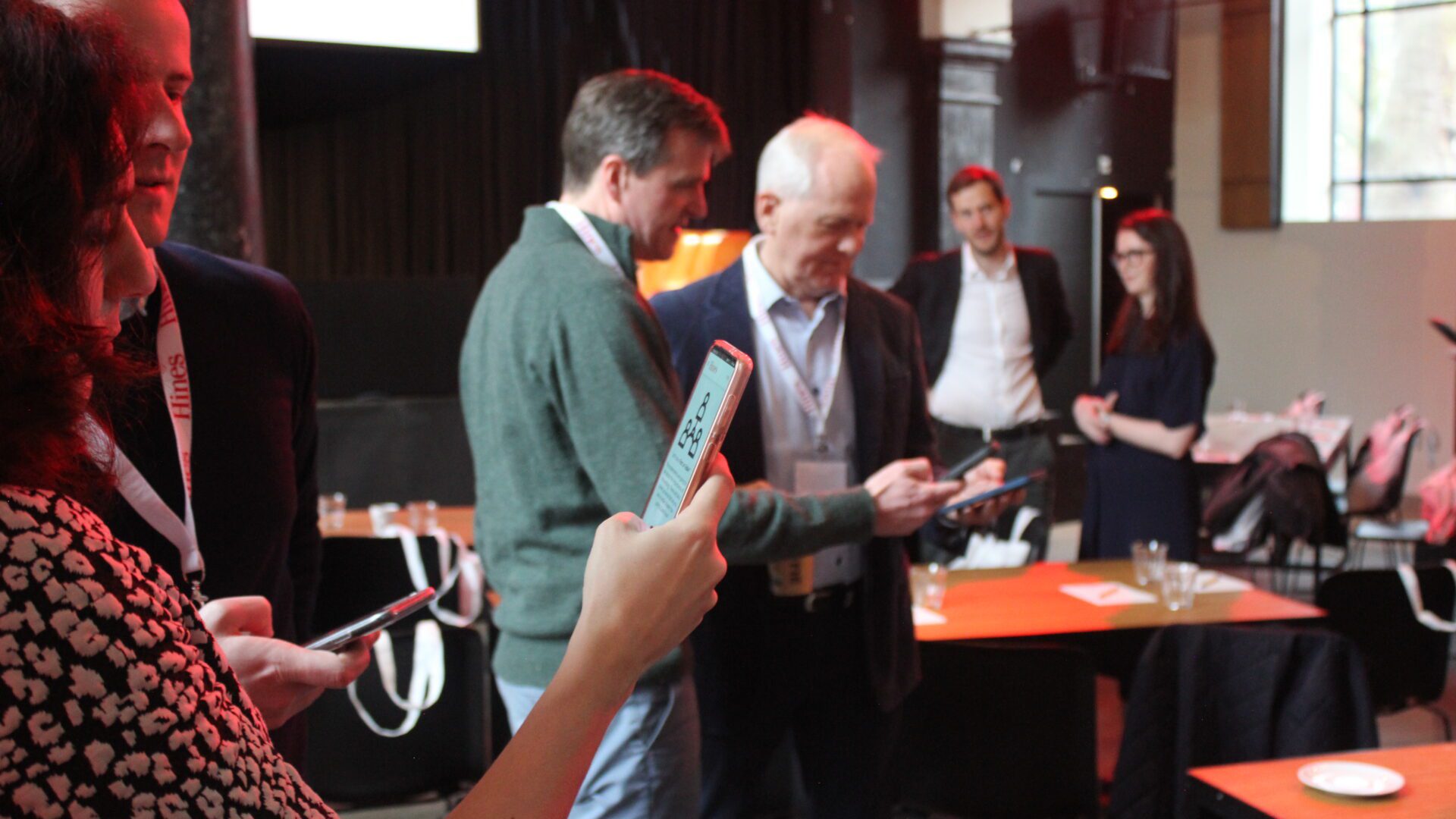 MEET & CONNECT game
The MEET & CONNECT game is an introductory game that is suitable for everyone. The game consists of several assignments and challenges you to find a game partner you haven't met yet. In other words, reaching out to a colleague you haven't talked to before. Together, you have to fulfill an assignment.
After completing an assignment you rotate partners. It is essentially meant to break the ice between newbies and make everyone feel more comfortable with each other. Besides, the themes of the assignments are diverse, with various backgrounds.
Who will be the first to finish and score the most points?
Eventually, everyone gathers to check the pictures and videos taken during the MEET&CONNECT session. Afterwards... the winner is announced.
The MEET & CONNECT game is an introductory game that contains gamification game elements. Gamification helps you apply game-like elements to a non-game situation to improve the quality of your event!
What can you expect from the MEET & CONNECT game?
Press play and start! No host needed
Interactive way of getting to know each other
Open questions and multiple-choice questions
Take videos and selfies together
Playful cooperation assignments
Fun ending together where the answers are given
Optional: Possibility to personalize your own game!
Example Timeline MEET & CONNECT Game
Warm-up and introduction to the game

The participants will have to fulfil the missions and challenges

The game is over, photos and results will be shared
Prices MEET & CONNECT Game
The costs consist of fixed start-up costs plus a price per participant.