Internship online marketing
Are you a social media lover who knows how to grab the attention of followers? Or how to make great videos? Or are you an analytical topper in SEO and Analytics? Then the online marketing internship is for you.
We are looking for an intern with a strong interest in online marketing. You do not need to have experience in all aspects, but at least in 1. The rest you learn with us!
Come and do an internship at the best gamification company of the Netherlands, UP Digital.
Who we are
If you go for the online marketing internship, you will be joining an accessible gamification company. UP Digital provides experiences. We have a nice office in Haarlem. We care for each other and for our customers. We enjoy ourselves, are a little different, do what is right and we want to do all this better, every day!
At UP we want to connect people in an inspiring environment where cheerfulness, experience and fun are paramount. We are open, pragmatic, approachable and a bit contrary. People quickly feel at home and want to come back for more afterwards.
Our core values
take care of each other (happy employees & happy clients)
enjoy life & work (positive & fun)
be better, every day (quality & ambitious)
do the right thing (moral compass)
be different (unique & unexpected)
What can you do with us
Keeping social media, websites & reviews up-to-date (you devise, create and post content)
Planning, analyzing and optimizing the website SEO (in consultation with our expert)
Make an active contribution in all marketing campaigns (you think along and support the implementation)
Arranging all kinds of visual material (via photographers, videographers, colleagues or Photoshop)
Who are you
Working at least 4 days a week at the office in Amsterdam-West
Minimum internship period of 20 weeks
Dutch residence permit
You have extensive experience in at least one of the following disciplines:

create and post social media content
WordPress
make videos
photoshoppen
Google Analytics and Adwords
create newsletters
What we are looking for during the online marketing internship
HBO education / HBO working and thinking level
Knowledge of and interest in online marketing
A pro-active work attitude: you come up with improvement suggestions and implement them
Error-free spelling and grammar
Eager to learn and not quick to give up
You work independently
Studying in: Marketing, Communications, Event Management, Hotel Management, Journalism, other by arrangement 🙂
You are spontaneous, open and have a sense of humour… because life is a party!
Where will you be doing your internship
In a place where you can see your ideas come to fruition and results are achieved
in a versatile and instructive internship
at an inspiring location with a young and, above all, very enthusiastic team
with the opportunity to actively contribute to a fast-growing company
with an internship allowance, fun outings, drinks and activities with your colleagues
Interest in the online marketing internship
Do you meet the requirements and are you interested in this internship? Then don't hesitate to send us your motivation letter and CV. Please state in the subject line which internship position you are applying for. And state in your letter when your internship starts.
E-mail: [email protected]
Phone number: +31(0)23 205 2340
Reference: Marketing
Adress: Hendrik Figeeweg 1T1, 2031 BJ Haarlem
Other internships
In addition to the online marketing internship, we have more. We train students in all departments. Such as concept development and gamification or content marketing. We do this because we believe it is important to invest in the training of students.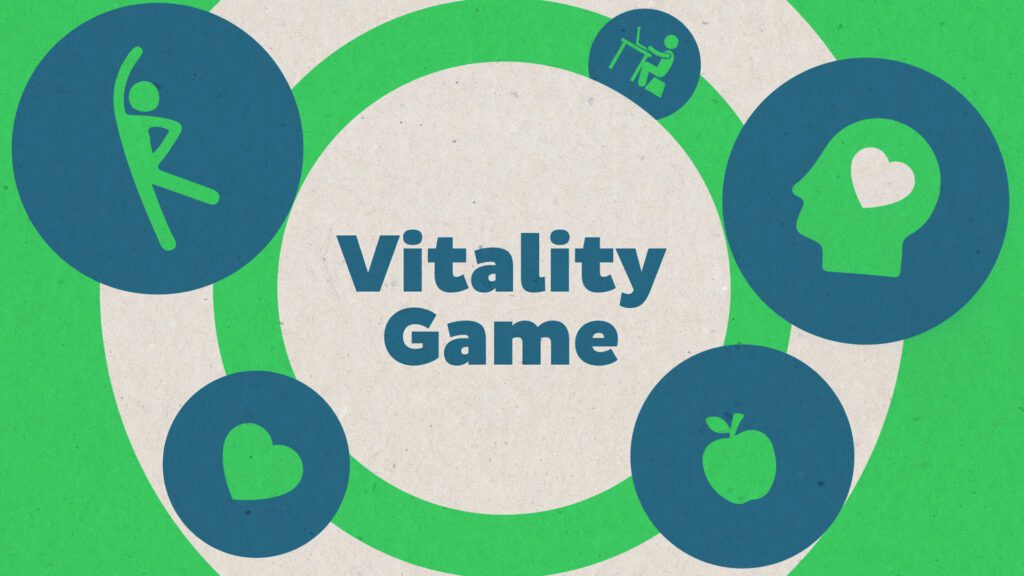 Concept development & gamification
Do you want to know everything about creating concept development and gamification? Do you often have new ideas that you also want to be able to implement yourself? Then this awesome internship is for you.
Content marketing
Are you creative with language and do you know how to grab people's attention with your texts? Can you write strong and catchy texts for websites? Or are you an analytical champion in SEO and Analytics? Then the content marketing internship is perfect for you.
Online marketing
Are you a social media lover who knows how to grab the attention of followers? Can you write super strong and catchy texts for websites? Or make cool videos? Or are you an analytical topper in SEO and Analytics? Then this is the online marketing internship for you.